I participated in the huge Winter Swap (summer for us Australians) over at Craftaholics Anonymous!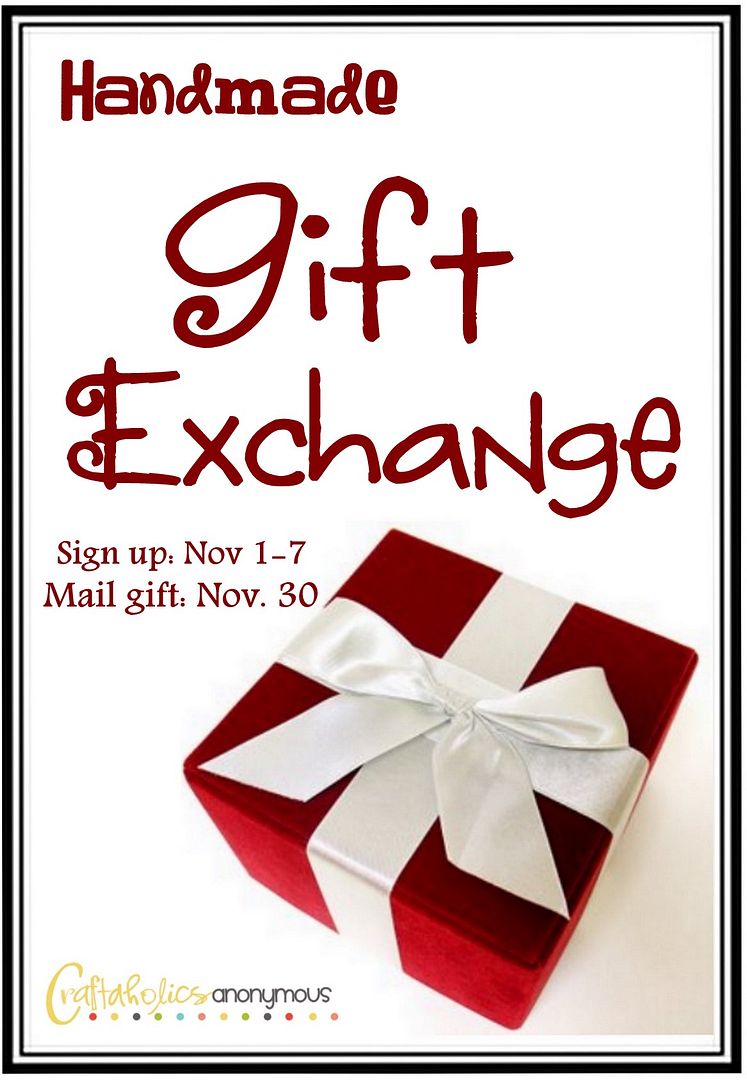 A few months ago I did my first swap (you may remember from posts here and here) and it was so much fun and I had such a great swap partner that I decided I would definitely do some more swaps in the future.
This time I was partnered with the lovely Amanda from Sydney. She is a very talented lady who has her own label, Nanny Kate. Here is what she made for me:
This amazing bag which you may recognise as the 241 tote designed by Anna from Noodlehead. When Amanda and I were emailing each other I mentioned that I was loving yellow and grey as a colour combination at the moment – and how perfect is it with this bag! I just adore it. I have seen a few 241 totes around on Pinterest and I think this one is by far my favourite fabric choice…and it's all mine!
My second gift (yes there is more!) is another Noodlehead design, this time a gathered clutch, made to match my tote.
This clutch came full of goodies like baby wipes, band aids, an emery board, hand sanitiser and more, and Amanda has called it her 'Mummy Rescue Kit'. I think every Mum needs one of these in their life!
Want one of these amazing items? Yeah you probably do! Check out Amanda's blog, Nanny Kate, and also her Made It store. I know she only recently bought the patterns so she may not have stock in there yet, but I'm sure she'd love to hear from you if you wanted a custom order.
Thanks so much for your gifts Amanda, I really am thrilled with them!
Stay tuned for my next post, I will show you what I made for Amanda!